Buying a House on a Gold Course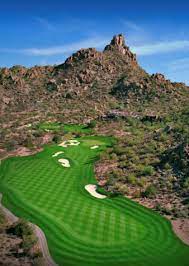 Owning a home on a golf course may sound appealing if you're a golf enthusiast. However, before making such a significant investment, it's crucial to consider both the advantages and disadvantages of living on a golf course.

Advantages:

Scenic Views: Golf courses are typically well-maintained, offering beautifully manicured greens and fairways, which can provide stunning and relaxing views.

Access to Golf: Living on a golf course can provide easy access to the sport, allowing more opportunities to practice and play.

Community Amenities: Many golf course communities offer additional amenities such as clubhouses, fitness centers, and swimming pools, making it easy to socialize and stay active.

Resale Value: Homes on golf courses tend to hold their value well and may increase over time due to their desired location.

Disadvantages:

Noise: Depending on the golf course's design, living on a golf course can expose homeowners to noise from golfers and maintenance equipment, which may disturb the peace.

Risk of Damage: Golf balls can often fly off course and land on homes, causing property damage and posing a safety hazard.

Maintenance Costs: Homes on golf courses often come with higher maintenance costs, as the grounds require regular upkeep, which can be costly.

Homeowner's Association Fees: Many golf course communities have homeowner's associations (HOAs) that require residents to pay monthly fees to cover community maintenance, security, and other amenities.

Overall, purchasing a home on a golf course can be an excellent investment for golf enthusiasts who appreciate the scenic beauty and amenities provided by the community. However, potential buyers should weigh the pros and cons carefully before deciding. If you're considering buying a house on a golf course, work with a trusted real estate agent who can provide valuable insights and help guide you through the buying process.