Finding the Right Time to Buy a Home In the Desert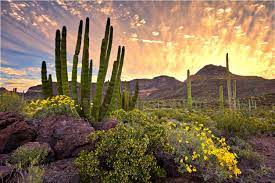 The Arizona real estate market has experienced steady growth in recent years, leading many potential homebuyers to question whether now is an excellent time to purchase a house. According to the experts, now is a good time to invest in a home in Arizona, especially for long-term investments. Despite recent price increases, Arizona remains one of the most affordable states to purchase a house, and the state's expanding economy and population will likely continue to increase home values in the future.
Moreover, the warm climate and picturesque natural landscapes make Arizona an attractive destination for retirees, families, and those who desire a relaxed lifestyle. Nevertheless, some potential downsides to purchasing a home in Arizona exist. Competition among buyers is high, making it challenging to find an appropriate property that suits your budget and needs. Low inventory means that bidding wars are common, and buyers may need to act fast and pay above the asking price.
In addition, the recent surge in housing prices may make it harder for some buyers to afford a house in Arizona. Prices have increased by double-digit percentages over the past year, which can be challenging for budget-conscious buyers. These buyers may consider looking in more affordable areas or waiting for the market to cool down before purchasing a home.
In conclusion, the Arizona housing market provides numerous opportunities for homebuyers but comes with challenges. Conducting research, working with a knowledgeable real estate agent, and preparing for a competitive market are essential for potential homebuyers. Ultimately, purchasing a house in Arizona will depend on individual circumstances, goals, and willingness to navigate current market conditions.