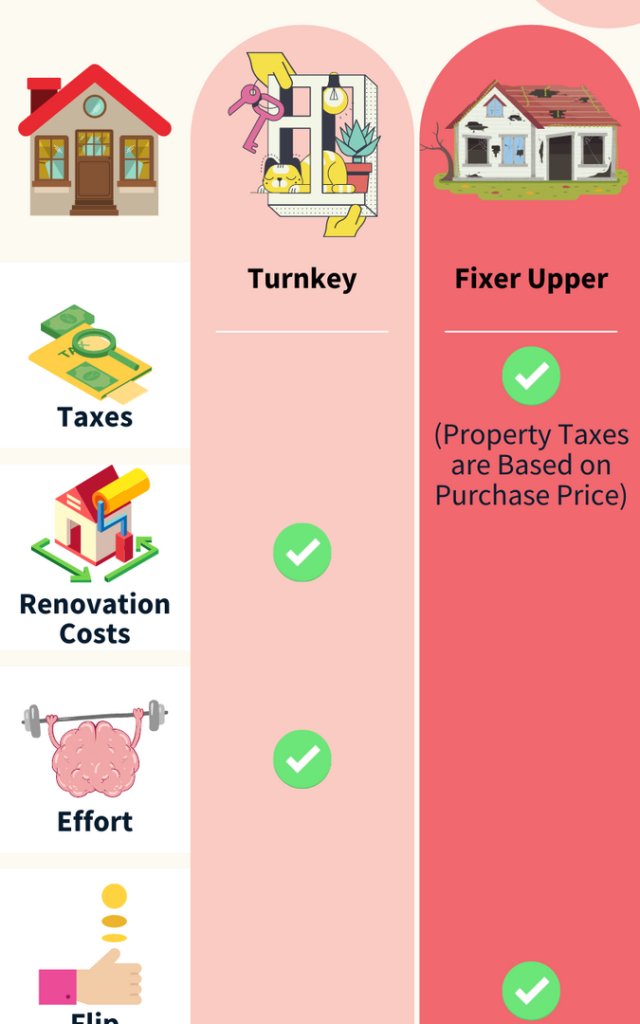 If you've ever watched a home-improvement TV show, you might be tempted to buy a fixer-upper and turn it into the house of your dreams. But buying a fixer-upper can be a time commitment, with costly renovations, so you need to consider your preferences and expectations before purchasing.

Pros of Buying a Fixer-Upper
One of the most significant benefits of buying a fixer-upper is saving you money in the long run. Studies have found that in some markets, you can save as much as 10% by purchasing a home that needs work rather than a move-in ready house.

Depending on where you live, you might be able to save up to $50,000 by buying a fixer-upper and renovating it yourself. But you'll need to research how much homes in your area cost to know how much savings a fixer-upper can provide.

Con: You might go over your budget
Buying a fixer-upper is more expensive than moving into a move-in-ready home. You'll have to budget for repairs and other expenses that a mortgage may not cover, such as contractors' fees.

The renovations will be a big part of your monthly costs and can take up much of your time, so you'll need to factor them into your budget. This can be especially difficult if you're on a tight budget or have a family to support.

You'll need to budget carefully for the renovations and ensure you have enough left after the project to cover your mortgage payment. It would be best if you also had an idea of how long the renovations will take and be prepared for delays or unforeseen problems that might come up during the process.

When you make an offer on a fixer-upper, you should include the cost of any necessary repairs, including items that aren't visible from the outside, like foundation problems and termite damage. If the repairs are more substantial than expected, you might need to negotiate the price to ensure you get the best deal.

If you're unfamiliar with how to budget for a renovation, it's a good idea to get a professional to help you. These experts can help you determine the cost of the upgrades and how much the home is worth after the repairs are completed.

Your local real estate agent should be able to give you an idea of the average cost of repairs for a home in your neighborhood and estimate how much it will cost to complete any renovation. You can also use an appraisal tool, which will let you know how much a fixer-upper is worth after the renovations are finished.

If you decide to buy a fixer-upper, you must get pre-approved for a loan before you start looking. This will help you avoid having to go back to the bank and pay for any financing fees associated with purchasing a fixer-upper.