Nevada's Premier Addresses: The Most Expensive ZIP Codes in 2023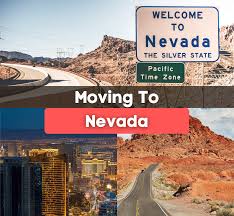 In the ever-evolving real estate market landscape, Nevada continues to beckon a diverse demographic of home buyers, from high-stakes investors to those seeking the oasis of luxury living. As we dive into 2023, it becomes apparent that the premium locales are not just confined to the bright lights of Las Vegas. Here, we are set to explore the most expensive ZIP codes in Nevada this year, considering the median home prices, luxury amenities, and the exclusivity these neighborhoods offer.

1. 89109 – The Las Vegas Strip
Known for its vibrant nightlife centered around 24-hour casinos and other entertainment options, the Las Vegas Strip remains a prime location for luxury living. Condominiums in this ZIP code offer residents an unparalleled blend of leisure and luxury, with proximity to high-end restaurants, shows, and the ever-glistening city lights.
Median Home Price: $1,000,000+

2. 89052 – Henderson
Henderson has emerged as a sought-after locale for families and individuals seeking a harmonious blend of luxury and suburban tranquility. Nestled amidst picturesque mountain ranges, this ZIP code hosts some of the most upscale neighborhoods in Nevada, featuring sprawling estates and gated communities.
Median Home Price: $900,000+

3. 89413 – Glenbrook
Glenbrook, situated at the shores of the pristine Lake Tahoe, has long been associated with luxury and serenity. The homes here offer breathtaking views of the lake and are characterized by expansive floor plans and high-end finishes, making it a preferred destination for luxury home buyers.
Median Home Price: $2,500,000+

4. 89519 – Reno
The Reno area, specifically ZIP code 89519, is a testimony to the region's growth as a hub for luxury real estate. The neighborhood is home to several upscale gated communities, offering residents a peaceful retreat with easy access to urban amenities.
Median Home Price: $800,000+

5. 89012 – MacDonald Highlands, Henderson
A part of the greater Henderson area, the MacDonald Highlands hosts an array of exclusive residences that offer luxury amenities, including private golf courses and country clubs. This ZIP code has continued to attract high-net-worth individuals seeking privacy and luxury in one package.
Median Home Price: $1,200,000+

Investment Opportunities and Future Prospects
Nevada's real estate landscape remains promising for investments, particularly in these premium ZIP codes. With a surge in demand for luxury homes and the development of new upscale communities, the market prospects in these areas seem promising.

Whether you are considering investing in the upscale Nevada real estate market or seeking a luxury home, these ZIP codes can represent the epitome of luxury living in Nevada.