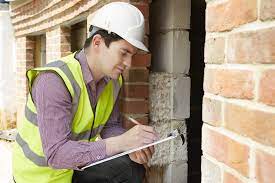 A home inspection is a significant step in buying, and you must prepare for it. It's essential to understand what to expect and how the process works before the inspection starts, so you can ensure everything goes smoothly. The inspection ends positively for everyone involved.

What to Expect With a Home Inspection
The home inspection process is often a nerve-racking experience for both buyers and sellers. It's a lot of pressure for the buyer, but it's also a chance for the seller to show off their home and make a great first impression on potential buyers.
Sometimes, an inspection can determine whether a buyer wants to purchase a home. For instance, if a severe issue is revealed during a home inspection, a buyer can back out of the deal or request a renegotiation. If the examination reveals significant problems, you can either agree to fix those issues before closing or offer credits or concessions. That may help you get a better price or sell the home sooner than expected.

Preparing Your Property for the Home Inspection
The first thing you should do before a home inspection is to clean and de-clutter your house. This will make it easier for the inspector to get around and see all home areas, including the attic, basement, garage, crawl space, and electrical panels. It will also help the inspector avoid tripping over anything in their way. You should also remove all items from the attic, basement, and crawl space that might block their view of the home's interior and exterior, like furniture or boxes. This will ensure that the inspector can quickly assess the home's condition, allowing them to do their job efficiently. Clear minor clogs in bathrooms and sinks with Drano or Liquid Plumber to help the inspector evaluate the plumbing system. If the inspector finds a problem with your plumbing, it's essential to correct it before you close on the home.

How to Choose an Inspector
Finding a qualified, certified inspector is essential for your home inspection, and you can get referrals from friends or family members who have used one in the past. It's also a good idea to research online to find out about a company's reputation and compare inspection reports before hiring them.

When Choosing an Inspector
You can also ask a potential inspector to share a sample report before the inspection. That will give you an idea of how detailed their reports are and what issues they typically find. Be sure to read through their writing and look for odd or questionable things, such as a lack of information or missing word sections. Then, you'll know what to ask the inspector about when they're on site.

Getting ready for the home inspection doesn't mean you have to study for the examination or prepare your home, but it ensures a smooth, stress-free experience. Ultimately, the review should be an excellent experience for you and the inspector and provide a detailed report to help you decide to buy or sell your next home.