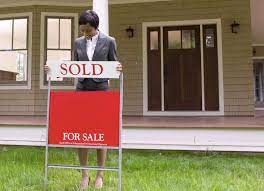 Choosing the right realtor is essential if you plan to sell or buy a home. They'll be responsible for navigating the process, from helping you prepare your property to guide you through all the paperwork that goes along with it. Choosing a real estate agent who you can trust and who has experience working with people like you is essential.

You can find a great realtor in your area by asking friends and family for recommendations or checking out online reviews. It's also good to check with your local association of Realtors and the local chamber of commerce for suggestions.

A good realtor is friendly, conversational, and genuinely interested in helping you meet your goals. This means they won't push you into a purchase or sale that's not in your best interest and will be patient with you during the entire buying process.

They'll help you get the most out of your house by offering suggestions on improvements to make it more appealing to potential buyers. For example, they might suggest adding a pool or a screened-in porch that could boost the value of your home.

It's also essential to ask agents about their previous clients' experiences. This will allow you to learn more about how they communicated with their clients and what they felt were the most helpful features of their service.

Another way to get a feel for an agent's style and expertise is to interview them. Ask about their past transactions, how long they've been in the business, and whether or not they work primarily with buyers or sellers.

You should also find out how many homes they've sold in the last year or two and what they did to promote those sales. You'll want to choose an agent with a track record of putting their client's needs first and working hard to close deals quickly.

This may not seem like a big deal, but it could make a massive difference in how smoothly your home sale goes. If the agent you're considering hasn't completed more than a few transactions in the past, they'll be less likely to know the ins and outs of your unique situation, which could lead to frustration.

A great agent will work with you to identify a fair listing price for your property, ensuring it doesn't exceed market value. This is especially important for high-end homes or those with unique characteristics like a pool.

They'll be able to walk you through the steps of preparing your house for sale and explain the selling process in detail. They'll also have extensive knowledge of completing comparative market analysis reports (CMAs) to determine an accurate price for your home, and they'll offer guidance on preparing for and negotiating a contract with a buyer.

It's also a good idea to ensure your agent is familiar with the laws that govern real estate in your state and is committed to staying current on current legislation. This will help you understand what to expect regarding paperwork, contracts, and inspections.