Finding The Right Builder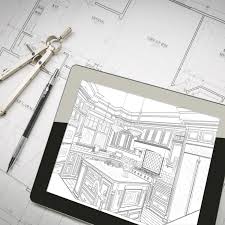 Building a custom home is a significant investment, and finding the right builder can be daunting. With so many custom home builders available, it can be challenging to know where to start. However, there are several ways to find the perfect custom home builder for your project. In this article, we will discuss some of the ways to find a builder that meets your needs and preferences.

Research and Referrals
Research and referrals are among the most reliable ways to find a custom home builder. Start by researching builders in your area and their credentials, licenses, and certifications. Check out their online portfolios, customer reviews, and ratings. You can also ask friends, family, or colleagues for referrals to reputable builders they have worked with.

Attend Open Houses and Home Shows
Attending open houses and home shows can be an excellent way to see the builder's work and style firsthand. Many custom home builders showcase their work at these events, allowing you to see their finished products and meet with them to ask questions.

Interview Prospective Builders
Once you have a shortlist of potential builders, setting up a meeting or phone call to interview them is essential. During the interview, ask about their experience, process, timelines, and budgeting approach. This will give you a good idea of whether or not the builder is a good fit for your project.

Check References
You must check their references when you've found a builder you're interested in working with. Ask for a list of their previous clients and contact them about their experience working with the builder. This will give you a good idea of the builder's reliability, quality of work, and customer service.

Visit Job Sites
Another way to assess the builder's work is to visit their job sites. Ask the builder if they have any active construction sites you can visit. This will allow you to see their work progress and evaluate their attention to detail, cleanliness, and safety standards.

Verify Credentials
Before finalizing your decision, verifying the builder's credentials is essential. Ensure they have all the necessary licenses, certifications, and insurance policies. You can also check their standing with local and state regulatory agencies like the Better Business Bureau or the Home Builders Association.

In conclusion, finding the perfect custom home builder requires research, diligence, and patience. Following these steps, you can find a builder that meets your needs and preferences and create the home of your dreams.