Add Your Heading Text HereInteractive Real Estate 360 Virtual Tours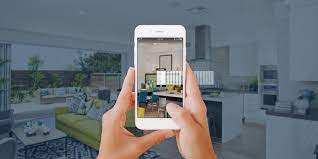 Interactive 360 virtual tours are a great way to enhance your property marketing efforts. They can help increase your search engine rankings, lower marketing costs, and boost conversions. Whether you're a real estate agent or a property owner, a virtual tour will put your business in front of more buyers.
And when it comes to selling properties, it's all about marketing. One of the most exciting features of interactive 360 virtual tours is that you can create them in your home. In addition to this, you can customize the tours to target specific audiences. That means you can highlight the essential aspects of the property to help increase your chances of closing a deal. Unlike a traditional video tour, an Interactive 360 Virtual Tour allows viewers to take a virtual time at a property without ever leaving their seats. This will enable them to see the inside of the house and explore the grounds.
You can also incorporate a variety of videos, photos, and other visuals into the interactive tour. You can even include a street view if you want to get creative. Another fun feature of Interactive 360 Virtual Tours is that they give potential buyers an experience, unlike anything they've ever experienced. For instance, they can share the space in different lighting conditions. The same goes for outdoor spaces that are ideal for active buyers. Besides providing more information than the average viewer can soak in, Interactive 360 Virtual Tours can generate more leads and increase sales. For example, it's been reported that prospects 18 to 34 are 130% more likely to book a reservation based on a tour. A virtual tour can save you time and money by avoiding multiple showings. When it comes to highlighting the best features of your property, there's no better option than a virtual tour. This is especially true when you can quickly transform a 360 photo into a virtual tour with a few clicks.
Moreover, you can use the same images for your business or projects. One of the most valuable benefits of an Interactive 360 Virtual Tour is the ability to track the visitor's behavior. By adding code to the tour page, you can easily monitor how visitors navigate the interactive tour. Once you have a clear picture of how your online traffic behaves, you can tailor your website and marketing strategies to maximize your results. Among other features, Interactive 360 Virtual Tours are also great for social media marketing—19% of consumers who buy a home use social networking sites weekly. Using an Interactive 360 Virtual Tour on your blog or website can attract these viewers to your site and boost your search engine rankings. With the proper use of technology, you can turn your wildest dreams into reality. And when it comes to selling a home, nothing beats the power of an Interactive 360 Virtual Tour.