Arizona Real Estate Statistics and News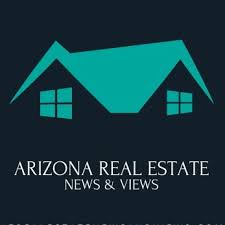 The Phoenix housing market has risen remarkably in the last two years. Prices have risen more than 20 percent in just two years. It is no wonder that new residents are flocking to the Valley. As one of the nation's fastest-growing cities, Phoenix is a popular choice for those looking for an excellent quality of life. Home affordability is also a significant factor, as wages in the Valley are not keeping up with rising housing costs.

Although Phoenix's housing market experienced its fair share of hardship during the housing crisis of 2007-2008, it has bounced back strongly. Real estate prices in the city have increased more than 63 percent since the pandemic began.

Several factors could affect the economy in the future. For instance, the cost of living in the Valley has risen above the national average. This means that homes in the Valley are staying on the market longer. Additionally, fewer homes are available than in recent years, which puts upward pressure on home prices. The housing supply in Arizona is meager. In fact, according to Trevor Halpern, founder of Halpern Residential at North&Co., the number of houses for sale is shocking. He says that more than half of all the homes in the state have been on the market for at least two months. If this trend continues, Phoenix's housing market will likely remain in favor of buyers for the next few years.

In addition, interest rates are at historic highs, which might prevent buyers from taking advantage of lower prices. However, the Federal Reserve is aggressively battling scorching inflation in the US economy. They raised their benchmark lending rate to a new target range of 3.75 percent to 4 percent, the fourth consecutive hike. These higher rates are expected to have a general cooling effect on the Arizona real estate market. While the economy is strong, increasing mortgage rates may dampen buyer demand, putting downward pressure on Arizona's housing prices. Goldman Sachs has predicted that the housing market will experience a downturn by 2023, while other economists forecast that price increases will slow down and the housing bubble will pop.

Real estate agents are expecting a more balanced market in the coming year. But the lack of homes for sale is still a central sticking point in the Arizona housing market. Although a cooling trend is forecasted for Phoenix and other Arizona metropolitan areas, it is still possible that the region will continue to be a popular destination for residents. New residents are drawn to the city by its low cost of living and excellent attractions. A robust economy is also expected to drive new residents to the area, which means more people will move to the Valley.

As a result of the shortage of homes for sale in the area, there is high demand. Homes are taking longer to sell, and more homeowners are dropping their listing prices to please potential buyers.