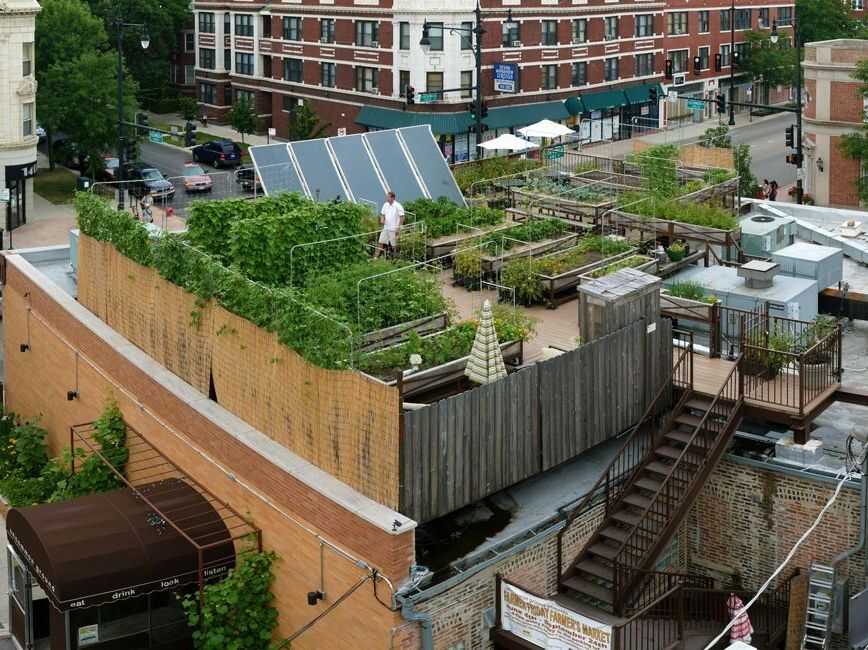 Homes and facilities with little to no space for farming and gardening are familiar in urban places. In urban areas, people have learned to adapt their desire to start farming or gardening through different methods that allow them to plant, even with a bit of space.

If you have a space to spare on your rooftop, you too can start rooftop farming in your home or office. Rooftop farming is a practice that lets people make use of any rooftop space that they have for farming as well as gardening. Different crops can be grown depending on the area that you have. You can plant herbs and small vegetables in a small to moderate-sized room. You can also employ vertical farming on your rooftop if you have a bigger space.

The benefit that can be acquired with rooftop farming is similar to the benefits that can be gained from other farming practices, such as vertical farming and urban farming. Rooftop farming can be considered urban farming since urban farming seems to cover a much larger scale of farming practice in urban areas.

What makes rooftop farming unique is that even ordinary citizens can use it if they have a rooftop space. In addition, the materials and tools needed for rooftop farming can range from simple wooden crates to farming rails as well as ceramic and herb pots to complex ones with hydroponic systems. Here are some simple rooftop farming ideas that you can consider.

Usage of Pots
You can purchase ceramic pots, especially those made for herbs and small crops. These can be used indoors as well as outdoors.

Usage of Wooden Crates
Wooden crates can layer them up to appear like a vertical garden. You can plant different crops that do not require to be buried deep in the ground. You can also grow green vegetables. These crates can be used for storing and delivering fruits in markets or can be as low as 1 foot in height.

Usage of Recyclable Materials
Recyclable materials like plastic containers, doors, frames, bricks, and wood scraps can be used to start a rooftop farm. It would be best if you assembled them neatly to use them to grow crops.

Usage of Greenhouse
If you can afford it, you can also use a greenhouse to start a farm on your rooftop and build a vertical farm. A vertical farm on your rooftop would benefit you as you can produce many crops using only a tiny space.

You are not required to use only one method to build your rooftop farm. You can mix and match any of these so you can maximize your space as well as your crop yields.