Buying In Henderson, Nevada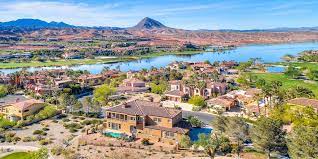 Home Means Nevada
If you want to move to a new city and buy a house, you want to find a safe neighborhood with amenities and essential facilities. Choosing a city that will be an excellent fit for you and your family is also crucial. The right location can make all the difference in your and your children's lives.

Here are some of the top reasons why Henderson, Nevada, is a great place to buy a house:

300 Days of Sunshine Per Year
With over 300 sunny days each year, Henderson has an ideal climate for living. This desert city is famous for its dry weather and bright scenery.

High-quality Health Care in Henderson
The healthcare infrastructure in Henderson is among the best in the country. The city has numerous hospitals, clinics, and other healthcare centers offering affordable medical services. It also has many assisted living and retirement homes that provide a comfortable lifestyle to its residents.

Low Property and Violent Crime Rates
Henderson's crime rates are meager and ranked among the safest cities in America. The violent crime rate in the city is only 10.7 percent, and the property crime rate is 14.3 per 1000 residents.

Henderson is a Very Well-Educated City
The K-12 schools in Henderson have consistently topped the state and national averages for math, reading, and graduation rates. The city has 29 elementary, nine middle, and nine high schools.

It is also close to the University of Nevada, Las Vegas, a fully-accredited university that offers a variety of undergraduate and graduate programs.
This is a beautiful feature for those looking for quality education for their children. In addition to its excellent schools, Henderson has several sports facilities and parks.
There are many ways to enjoy your spare time in Henderson, such as visiting museums, art galleries, and theaters. The city is also home to several festivals and events, including the annual "Shakespeare in the Park" event.

You can also visit a local zoo or animal sanctuary in Henderson. One such place is Lion Habitat Ranch Inc, a non-profit educational lion sanctuary providing guided tours and feeding experiences to its visitors. Another great attraction in Henderson is the Sloan Canyon. This nature preserve has a wide range of trails and hiking options for those interested in nature.

Henderson is the perfect place to live if you want a safe, affordable city to enjoy all the benefits of modern living. It is a family-friendly city located just 16 miles from Downtown Las Vegas and has all the excitement of the world-famous Las Vegas Strip.

It is located near several major shopping malls, movie theater complexes, restaurants, and casino resorts, sure to offer you and your family various entertainment choices.