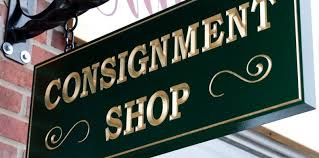 The consignment industry is a multi-billion-dollar-a-year business that continues to grow by the minute. With several excellent options for luxurious resale throughout the valley, whether you want to score a high-end designer piece at a discount, get more wear out of your pre-loved favorites, or help save the planet. These stores offer a luxurious experience for both consigners and shoppers, with exceptional products curated worldwide. Consignment is not only an alternative to fast fashion but can also help brands grow without harming the environment.

My Sister's Closet
My Sister's Closet has several locations in Arizona that are also spread out to California. Started by two sisters, these boutiques have the most prominent luxurious designers at incredible prices. Not only are these consignment shops fabulous for purchasing a great addition to your Closet, but you can drop off what you no longer love and get paid the same day it sells. It has a broad selection from Louis Vuitton handbags, a Hermes Scarf, to Lulu Lemon gear. My Sister's Closet is a must for your next fashionable purchase.

To Be Continued
To Be Continued is a luxury women's consignment boutique selling coveted designer fashion. The merchandise is sourced from distinguished closets, from footwear to sunglass and everything in between. To Be Continued has many high-end inventories in pristine or near-new condition. This boutique is definite to find the perfect classic Channel suit, trendy pair of Off-White kicks, or for your next shopping excursion of Gucci, Dior, and the list goes on. With several locations in Arizona, California, and Texas, you will find a fabulous addition to your fashion needs.

Vintage by Misty
Vintage by Misty is a boutique in the heart of Scottsdale, packed with rare vintage finds. With an array of high fashion from Goyard to Alaia to Jean Paul Gaultier and Versace, the list is endless in finding your next fashion treasure.

Wang's Closet
Wang's Closet is a buy/sell/trade shop known for its unique premium resale streetwear collection. From labels like Supreme, Palace, and Bape to Nike and Adidas, the list goes on for their constantly changing selection.

Well Suited
Well, Suited is a men's consignment store and the sister brand to My Sister's Closet. With several locations throughout Arizona and California, Well Suited is a great shop filled with top-designer clothes, shoes, and bags for men. From Valentino to Nike, Well Suited covers all your menswear wants and needs. Like My Sister's Closet, Well Suited also offers same-day payment the day your unwanted drop-off sells.

Resale Revolution
Resale Revolution is the trendier sister company of To Be Continued. With two fantastic locations, Resale Revolution offers vintage and contemporary styles with extravagant classics. No matter what you are shopping for, from head to toe, you are sure to find your discounted treasure in your hunt for fabulous fashion at either of the Revolution locations.

Urban Exchange
Urban Exchange is an upscale consignment resale shop in Scottsdale for women of all ages. Known for its variety of high fashion bags, shoes, and rags from Christian Louboutin, YSL, and Fendi, Urban Exchange is one not to miss.

Now that you have your fashion resale list get your shopping cardio on while helping save the planet!