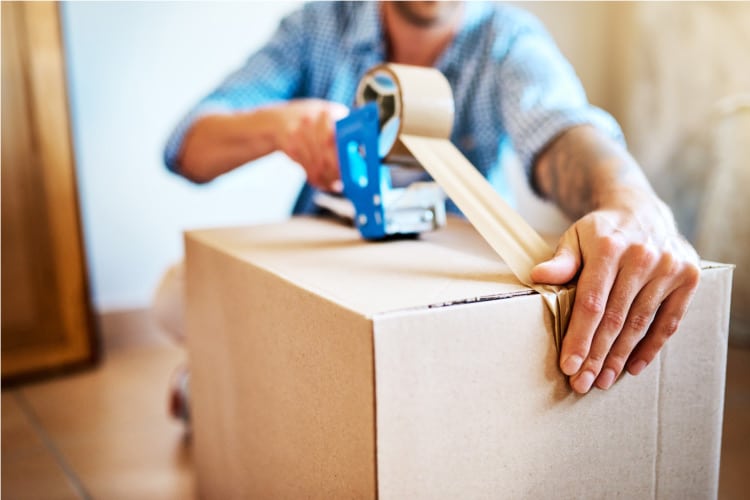 Moving houses can be seen as a part of life. It can get a bit stressful if it's not done in an organized way. The stress and work can be decreased considerably by adequately preparing for moving. One of them is packing. Packing should be done efficiently to reduce stress during the moving day. Here are some tips and tricks to make you're filling more efficient.

Pack your Suitcases
Use suitcases for heavy items as it is easy to move due to the wheels attached to them. Things that cannot be easily transported in boxes should be packed in suitcases. Some of these things are books, heavy dishes, etc.
Make use of Pots for Small Items.
You can use pots for storing small items. It makes transportation easy and keeps things separate too. You can save a lot of space on boxes by using this method. Kitchen pots, utensils, and vases can be used for this.
Don't Take Things out of Dresser Drawers.
You can remove the dresser's drawers but don't empty them. You can leave the items there and wrap the drawer with plastic. If the dresser is not very heavy, you can let them remain in the dresser itself and wrap it in plastic.
Use Boxes with Color Code
You can save a lot of time using color codes for your boxes. Use different colors for each one of the rooms. Using this trick, you can find which luggage belongs to which room right away.
Take a Picture of the Contents of the Boxes.
It would be best if you took a picture of the contents of the boxes to avoid searching it all around later. It will make reorganizing and searching for things more accessible. You may forget what's kept where; pictures can help you in this situation.
Keep the Essentials Together in a Separate Bag
It would be best to make a separate bag for the essentials, i.e., the things you need right after moving or entering the house. This can keep things handy. These essentials include documents, basic toiletries, medications, clothes, etc.
Don't Leave Anything for the Last Minute.
Try to get as much packing done as possible. Please don't leave anything for the last minute, as it can result in messy and inaccurate work. You can also miss packing something and leave something behind in a hurry. Do most of the packing beforehand to avoid these circumstances.
Take Care of Breakables.
Take special care of breakables like cups, kitchen wares, glasses, etc. Pack them separately. You can wrap them in clothing to save them from breaking. You can also tell the moving men to pay attention to the box especially.
Packing the TV
Don't pack the TV like furniture, in furniture pads. You should use the original TV box if you have it. If you don't have the box, keep it in another box inside one package, the outside one padded with paper. It would be best to take a picture of the TV connections at the back to avoid struggling with it later.
Don't Leave Spaces in Boxes and Tape them well.
Try to fill the boxes, and don't leave the spaces empty. You can use paper or clothing to fill it. Tape the boxes well. Make two to three wraps on every side, mainly where the weight is concentrated.
These are some of the tips and tricks to help you with your packing. You can also make the work of the Removal Companies easier, resulting in faster and more efficient moving. You can save time.