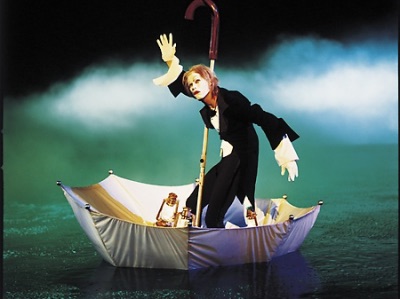 You might want to visit Las Vegas in 2023, but one of the best things about the city is that it has a wide variety of shows to offer visitors. These performances range from traditional acrobats to magicians, and they all provide a unique experience that is sure to please everyone who comes to see them.

The Most Popular Shows in Las Vegas for 2023
Cirque du Soleil has been creating spectacular shows for over 30 years, and there are plenty of them to choose from if you want to check them out. They have shows at the Bellagio, the Mirage, the MGM Grand, and Mandalay Bay, and each of these venues is worth visiting for its unique and spectacular entertainment.

The Beatles Love
This Cirque du Soleil show is a must-see for anyone who loves the Beatles' music. It features incredible dancing and acrobatic acts set to the band's music so you can hear their songs in a new way. It also has fantastic visuals, so it's perfect for a family vacation or any other trip you take with kids in tow!

Blue Man Group
The Blue Man Group is a favorite among tourists and locals alike. The performers create a unique blend of humor, music, and surprise, leaving you both perplexed and amazed.

They use a combination of lighting, video, and zany musical instruments to create eye-catching, thought-provoking, and humorous vignettes that will have you in stitches. They are constantly evolving their stage show, so whether you've seen them before or this will be your first time, you'll surely enjoy the experience.

Mystere
A stunning and awe-inspiring show, Mystere is the top choice for Cirque fans. It is a classic masterpiece performed in Las Vegas for over 25 years. Its unique blend of athleticism, artistic performances, and the dazzling soundtrack continues to enthrall audiences.

V
The Vegas version of the famous international mentalist Frederic Da Silva, V, offers an exhilarating experience that is a must-see for any visitor. The show is at Bally's Magic Attic and features mind-reading tricks from the renowned magician.

Absinthe
Often cited as the best show in Las Vegas, Absinthe is a racy mix of comedy, acrobats, burlesque, cabaret, and a traditional circus. The troupe of acrobats, dancers, and clowns will have you bouncing around the arena as they perform in an enthralling show.

Rouge
Sassy, sexy, and side-splitting, the Rouge show is one of the best in Vegas for 2023. This performance includes multiple vignettes that reimagine the gold-dripped palaces of ancient Rome to the flouncing fanciness of 18th-century France.

Carrot Top
The red-haired comedian delivers fast-paced jokes with excellent lighting and sound effects. He frequently uses self-deprecating humor, and his shows aren't appropriate for children.

Limitless by Shin Lim
The only person to win America's Got Talent twice, Shin Lim is a highly talented magician who combines his magic with physics and environment manipulation. He and his assistant, Colin Cloud, captivate audiences with their extraordinary talents and make you think about the world differently.