Nevada Real Estate News and Statistics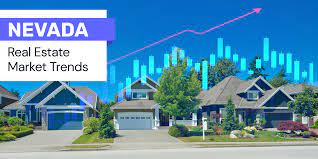 Las Vegas real estate is an excellent investment for those looking to buy or sell real estate. However, as with all markets, there are risks involved. A slow-moving market can make it difficult to find a home that fits your budget and needs. It may also force you to refinance or change your mortgage, which may not be beneficial in the long run.

The Las Vegas real estate market is one of the best in the country. With the growing number of new business ventures and population growth, the city has become a destination for those interested in living in the Nevada desert. This is due to the friendly business climate and large labor pool.

During the recession, the number of people looking to buy or rent a home decreased. As a result, the demand for homes decreased, driving down prices. Although there are many factors that can impact the housing market, the most important factor is the economy. When the economy is weak, there are fewer people looking for a home and fewer homes for sale.

Foreclosures also decreased. One in a thousand homes were foreclosed on each month. In fact, the foreclosure rate in Nevada has dropped by national standards.

The housing market in Las Vegas remains a buyer's market, meaning that homebuyers can still find a house they like for a reasonable price. Prices are still low, however, and more housing stock is entering the market.

Prices are expected to rise in the coming years. The Federal Reserve has raised interest rates to fight inflation, and this has contributed to a decline in the number of homes for sale. While home prices are increasing, they are not yet back up to their 2008 high.

If you're considering buying a home in Nevada, you may be concerned about rising mortgage rates. Although rates aren't as high as they were a year ago, they are still on the rise. These higher rates increase the costs of variable mortgage payments and increase the amount of money that you will need to spend on a monthly payment. Those who are interested in purchasing a home should take this into account before making a final decision.

According to Zillow, a leading real estate website, home values increased by 12.9% last year. They estimate that in the next year, home values will rise by an additional 1.3%. Another good sign that the Nevada housing market is a safe bet is the fact that there are less than six months of supply of houses for sale in Southern Nevada.

Despite the rising interest rates, the Las Vegas housing market is strong and should continue to thrive for years to come. Due to the favorable economy and labor pool, real estate in Las Vegas is an excellent choice for investors.

Buying or selling a home is one of the biggest purchases you will ever make. Therefore, it is crucial that you know all the ins and outs of the real estate industry.