Remodeling to get more for your home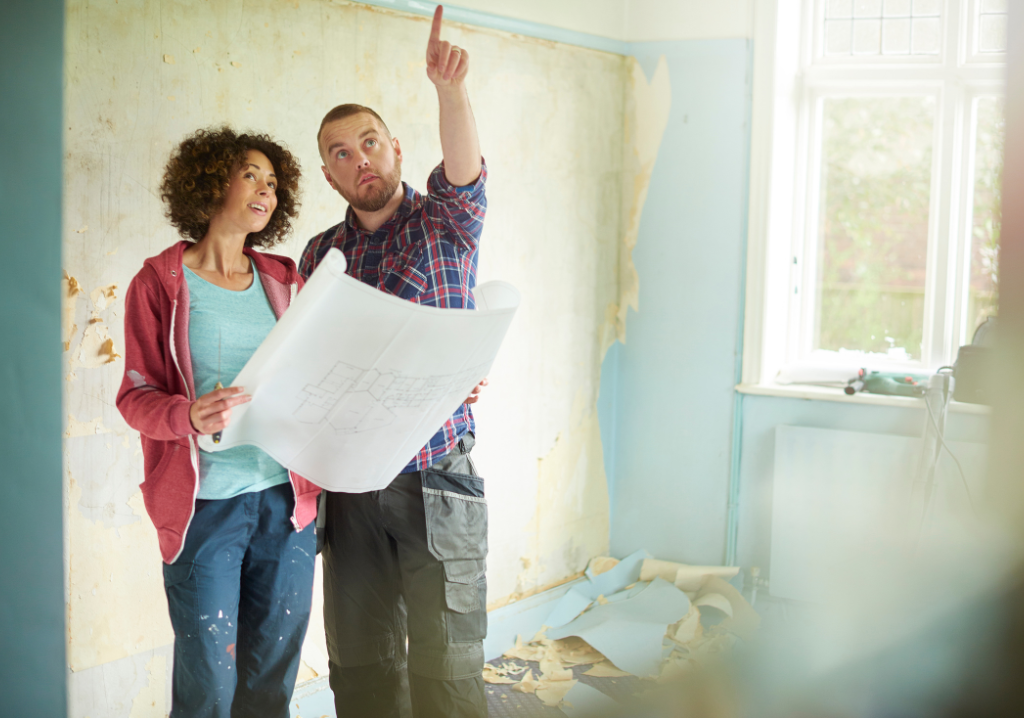 Many people take advantage of home remodeling to increase their home value. Thanks to their home remodeling achievements, they often sell their property quicker and at a higher price. You can earn $2-3 on every $1 you spend. That means remodeling your home can earn you money. Most people aren't sure where to start with their home remodeling project. The two most popular areas to increase home value via remodeling are:

Kitchen Remodeling
Bathroom Remodeling
The wonderful thing about these two areas of home remodeling is they aren't huge. Unlike opening a den where you need to remove walls, a bathroom or kitchen remodeling project is done on a smaller scale. As a result, you don't have to spend nearly as much money on your home remodeling project to make your house look fresh and new.

But let's discuss some specific projects that will increase your home value in these two areas.

Kitchen Remodeling

If you're considering remodeling your kitchen, an excellent place to start is with the cabinets. That's because they're one of the first focal points you notice when entering any kitchen. A fresh coat of paint on any exposed walls also helps. Not only will the room smell fresher, but it will also look new. Other items on your to-do list can include:

New Appliances
Stainless Steel Sinks
New Counter Tops
New Tiles or Backsplashes
Hardwood or Laminate Flooring
Kitchen remodeling can include new furniture, such as breakfast nook tables and chairs, island carts, or barstools. You don't need to spend a small fortune on your kitchen remodeling project. It just needs to appear visually appealing to potential buyers.

Remember, the newer your home appears, the sooner you'll sell it at the price you want. Remodeling your kitchen is a cost-effective way of doing just that.

Bathroom Remodeling

Much like kitchen remodeling, bathroom remodeling also increases your home value. Better yet, the bathroom is even smaller than the kitchen…at least in most homes. So if you've considered remodeling your bathroom to earn more on a home sale, don't forget the following areas to update:

Cabinets
Counter Tops and Vanities
Sinks
Flooring and Tile
Tubs and Showers
Home Remodeling Cuts Taxes
Another fact that many people don't realize is there can be an additional benefit to home remodeling when tax time comes. Here's how it works:

When you earn money on the sale of a home, you're charged a capital gains tax. What that means is any money you make over the value of a home can be taxed. However, according to the IRS's Publication 523, Selling Your Home, you can declare specific improvements you made to a home, like kitchen remodeling or bathroom remodeling. This can also include items such as:

Additions include bedrooms, bathrooms, decks, garages, porches, or patios.
New plumbing or wiring.
Any new heating and air conditioning units.
Interior upgrades such as built-in appliances and wall-to-wall carpeting.
Exterior upgrades like paving the driveway.
Any tax-acceptable improvements add value to your home and prolong your home's useful life, according to the IRS, not you. So check with your accountant, who knows IRS tax law, to make sure any home remodeling you do will be covered. In addition, be sure you save receipts, so you have proof of cost.

Where To Look For Kitchen and Bathroom Remodeling Products and Services

If you're not a do-it-yourselfer, it's probably best to get quotes from home improvement contractors to help you with your remodeling project. Most of the products needed for your project can be found in various retail outlets or home improvement stores. However, you can likely save the most money by buying discount home remodeling products direct from the manufacturer.

Remember, not only will remodeling your home make it more livable and enjoyable for you, but any renovations you make will increase its sale price…and maybe save you money come tax time too.