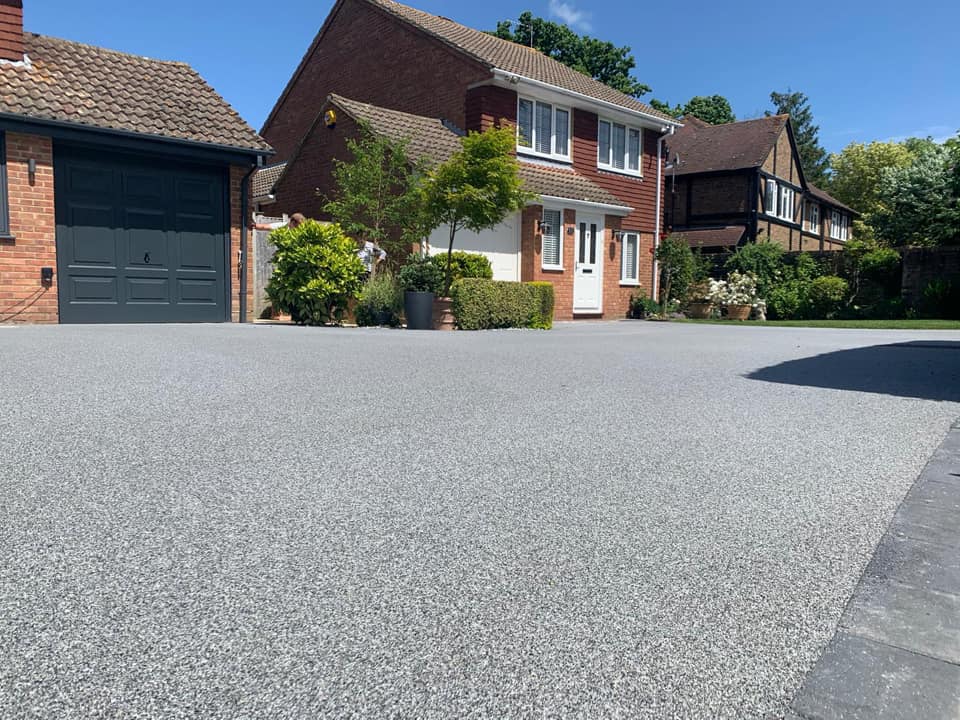 Beautify your driveway for that curb appeal
What is a Resin-Bound Driveway?

First of all, this is a modern approach and adds a great appeal to your driveway. When compared with dull tarmac, concrete, or gravel, the resin can make a solid surface that is visually appealing as well.

In this process, they mix dried aggregates and clear resin and paste it over a solid base, such as concrete or asphalt. The important thing is that the base gives great strength to the paving. Given below are some of the benefits of having a resin driveway.

#1: High Durability

As said before, resin driveways involve laying resin on a current concrete, gravel, or tarmac surface. The point is that these extra layers help make a solid surface. This helps allow the driveway to tolerate heavy traffic for a long time.

Also, these driveways can withstand the UV rays of the sun. Therefore, you have peace of mind that you won't have to experience worn or color-faded paving anytime soon. So, the surface will look new even after years.

#2: Porous

Resin surfaces have a little porosity as they have a mixture of different materials. Since the surface can absorb moisture, there is a reduced risk of water collecting on the driveway.

The higher porosity allows the surface to experience lower stress because of freeze cycles. Also, it may help the atmosphere as the tree roots receive enough water to keep growing. So the trees won't die due to lack of water.

#3: Quick and Easy Installation

The good news is that resin-bound paving takes a few days to set. Therefore, the process is easy and quick. Also, the surface is ready to withstand heavy traffic as soon as you are done with the installation. So you can use the driveway on the same day.

Besides, this option is relatively hassle-free as you don't need evacuations on the site. Therefore, the process is quick and clean throughout the stages.

#4: Multi-Purpose

Generally, resin-bound surfaces are non-slippery, which means the surface can be used for various purposes like wheelchair ramps, swimming pool walkways, footpaths, etc.

The Bottom Line

Long story short, people tend to stop using stones and concrete and opt for resin. The reason is that this material offers a plethora of benefits, including the ones given in this article. Therefore, if you are going to work on a driveway project, we suggest that you check out the benefits listed in this article before making a choice.