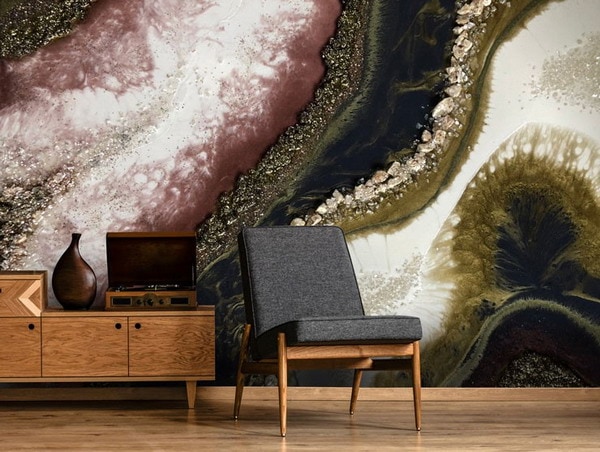 Whether you want to add a splash of color or texture to your room or create a cohesive design scheme, wallpaper is an excellent choice for transforming your interior. It's also a trend that hasn't gone out of style, and there are plenty of designs to choose from. To inspire you, we've rounded up the top wallpaper design trends for 2023 and some of our favorite rooms featuring wallpaper.

Blue is Making a Comeback
With blue being one of the most popular colors in interiors, it is no surprise that blue wallpapers are set to make a huge comeback. It's a good thing, too, as this is one of the most versatile and flattering hues for any room.

Geometric Patterns are Set to Rule the Wallpaper Market for 2023
If you're looking to update your space, you may want to consider geometric patterned wallpaper. These can range from bold graphic patterns to more subtle, repeating designs. With many options available, this is one of the most popular wallpapers trends for 2023.

Abstract Prints are Another Great Choice for Your Walls
Unlike traditional wallpapers, abstract prints offer a lot of versatility. Usually, they don't have a lot of detail, which allows them to be more flexible for use in different room types. This is especially true for abstract wallpapers that feature different shapes and colors.

Neutral is Back
According to many designers, neutral colors are all the rage, and it's easy to see why. They don't draw attention to themselves and can even complement other features in a room.

This is particularly the case when it comes to wallpaper, as neutral colors are often used in wallpaper patterns and can help create a minimalistic look perfect for modern or contemporary spaces.

Monochrome is an Essential Decor Complement
When it comes to decorating your interiors, monochrome is always a good choice. It's a great way to accent other items in a room, such as curtains or rugs.

These neutral shades will also go well with any color you choose for your walls so that you can play with your style. Mix and match your wallpapers to get the most impact from each piece.

Murals Are a Huge Hit for 2023
If you're looking for wallpaper that will bring your entire room to life, then murals are the best option. They can be a great way to show off a favorite scenery or create a calming effect in your space.

The best part is that this is a removable wallpaper, so you can keep it clean and straightforward whenever you decide to change your look again!

Floral Patterns Are a Huge Hit for 2023
Flowers have long been an icon of freshness and beauty. Traditionally, floral prints have been seen in grandmas' houses, but they are now an essential element of any design scheme.